Most homeowners don't know about radon, a radioactive gas that emits no odor and taste, and how it is harmful to a house's inhabitants. Radon comes from uranium emitted by soil and rock decay. Releasing radioactive particles, the gas enters the house via cracks or other openings. Once inhaled, a person's chances of acquiring lung cancer are increased.
Radon gas can also manifest as solids, better known as radon progeny. It's a common gas found in homes across states and it can be easy to ignore even as it reaches dangerous levels. Lung cancer isn't the only major concern associated with radon, as it can also be tied to other life-threatening complications.
Luckily for you, most procedures for home inspection – Colorado Springs or beyond – already include radon testing. Get to know the following ways radon can be detected in your home.
Radon Testing Methods for Home Inspection Colorado Springs
The following tools, known as passive kits for both short-term and long-term use, are commonly used for radon detection:
Radon Detector – Operating via electric socket, this device can operate via short-term or long-term settings. When the gas levels reach a dangerous number, the detector will sound off an alarm.
Charcoal packet – This short-term tool is the most commonly used and usually comes as a charcoal-filled packet. Packets are typically put on the first floor, where they can be hanged using hooks. One packet can collect radon particles from the surrounding air for up to 90 days. Once the period is up, they should be sent back to the company where the collection can be analyzed.
Alpha-track – This device operates just like a charcoal packet, except it uses a plastic strip to collect the "alpha" particles from the gas. It is typically used for long durations and is easily preferable if you want to have a larger overview of your house's gas levels.
Radon Mitigation: How Professionals Can Fit the Right Equipment for Your Home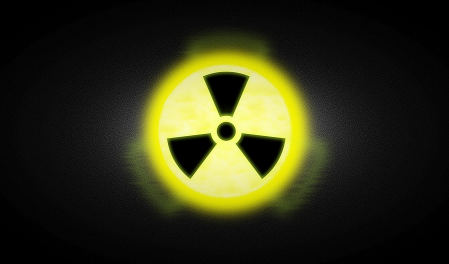 So, what do you do once you get the lab results back? The best course of action would start with a phone call to your local contractor. It's not enough to just seal the cracks and gaps in your house, as this will only lead to larger concentrations seeping right back up.
Radon mitigation is often enforced by 3 ways: sub-slab depressurization, soil-depressurization, and by heat-recovery ventilators. All of these require a complex method of application, a task that can be easily delivered by a skilled home inspector. Colorado has some of the most professional teams that can help you prepare against radon. In fact, our services here at AmPro Inspections operate in accordance with the InterNACHI Standards of Practice, which is testament to the value we put into your homes.
We understand how basic inspections can be hard on the budget. You may also be wary of home inspection cost Colorado Springs, but you shouldn't be.
No need to worry with AmPro – our inspection technology covers the latest tools and methods that your house needs, all without the extra charge. Aside from basic radon testing, we also offer mold testing, sewer scope, and a comprehensive "seller's inspection" should you want to put your house on the market.
Let us help you. Check our reviews or quickly request for an inspection quote.