So you're planning to buy a home? Or do you want to sell your old house? Either way, home inspection is a must. For property buyers, hiring professionals like American Home Inspection can help assess the condition of a house. This is important information to determine if a property is worth investing (or living) in. On the flip side, home sellers can use the inspection as an opportunity to make improvements to the property before putting it up in the market.
Quality Services from American Home Inspection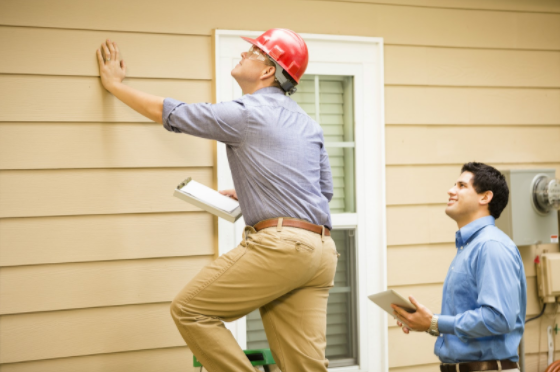 Image Source: Cambrian College
At American Home Inspection, expert consultants are always ready to inspect your property. It is important to emphasize the need to hire only expert services for home inspection Colorado Springs area or anywhere in the country. This is the only way to ensure that you won't miss any of these common red flags:
Blocked or damaged sewers – This is one problem that takes years to accumulate and can be easy to overlook. Since home inspections are done for a few hours only, make sure that sewers are checked properly.
Faulty HVAC system – This is another tricky thing to deal with during home inspection. Most HVAC systems can work fine on certain temperatures. Thus, the limited time frame of an inspection can also work against detecting this particular issue.
Cracked furnace – Expert home inspectors know to look more closely when dealing with an old furnace. However, a lot of inspectors still fail to consider this particular issue when undergoing inspection.
Electrical faults – Any fault in the electrical wiring is critical to the overall safety of the homeowners. So, you need to hire an inspector who would examine the electrical system and wiring closely. After all, faulty electrical wiring is one of the most common causes of house fires.
Leaks – This is very common with homes that had been abandoned for some time. Leaks are not easily evident but they can be anywhere where there's piping involved and can cause huge problems for home buyers.
Threats to structural foundation – When home inspectors examine a home, they might be able to detect common issues such as cracked walls and other physical damage. However, there might still be other potential threats to the entire structure that will not be easy to detect.
If you are worried about these issues, meet our team to know their level of expertise.
The #1 Trusted Home Inspector Colorado Has to Offer!
Image Source: Real University
When it comes to American home inspections, AmPro Inspections has you covered. Our experienced home inspection consultants are among the best in the industry. That is why you won't have to worry about any of the red flags cited above. We know and understand that money is an important resource, especially for potential home buyers. We want to make sure that every penny you spend for home inspection will be worth it.
Not only do we offer expert consultation, we also provide 5-year roof protection and 90-day warranty. You can have peace of mind that the property is structurally sound to make it worth spending your money on. If you want to know more about our home inspection services, call us at 719-648-4098. Get in touch with us to schedule an inspection or ask for a quote.