A joint study conducted by the American Society of Home Inspections (ASHI) and the National Association of Realtors (NAR) revealed that four out of every five homes sold in America are evaluated before they're sold.
Potential home buyers hire professional home inspectors to check on a property to ensure they don't invest in a money pit. The demand for home inspection is due mainly to realtors' recommendation. A huge number of buyers heed the advice, resulting in 84% of all transactions requesting for home inspections.
If you're selling a property in Colorado, it is best to beat buyers and hire home inspection Colorado Springs has.
Considering that the home inspection report will serve as the basis for negotiation, you should know the desirable features in your home that you can leverage. If there aren't any, the inspection will guide you in making improvements that will pay for themselves.
What to Expect during Home Inspection Colorado Springs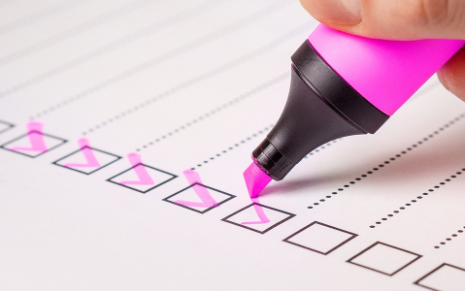 Home inspections have been standardized, and inspector follows the ASHI's Standards of Practice. This outlines what must be inspected and reported.
A basic home inspection will look into the following:
Structure of the home
Exterior and interior
Roofing system
Plumbing system
Heating system
Electrical system
Air conditioning system
Insulation and ventilation
Fireplaces
The guide also specifies which must be inspected for each feature and certain exclusions. A roofing system check, for example, includes evaluation of the chimney but excludes looking inside chimneys to check if they are readily accessible.
Other tests carried out include check for radon gas, mold, and cracks in sewer lines.
Standards of Practice, however, are only applicable to members of ASHI. Some states have their own set of requirements.
Make sure to ask a home inspector Colorado agencies have about the inspection standards that they follow.
During the home inspection, it is highly recommended that you're not at home. Let the home inspector do their job without interference or interruption from you. It can be difficult to be thorough and detailed with you on their heels.
If you do want to be present during the inspection, it is important that you know what critical questions to ask and the areas of concern to point out for the day to be productive.
What Happens after a Home Inspection?
A home inspector will create an inspection report following an inspection. This will contain all the information required from a standard inspection and any necessary repairs on the subject property.
The report usually becomes the property of a potential home buyer.
A seller's inspection is basically your way of being proactive before putting up your home for sale.
Hire Ampro Inspections
A preemptive disclosure is potentially useful but it could also backfire since no two home inspections are the same. In some cases, the changes a seller's made may not be pursuant to a buyer's desires.
To avoid such problems, hire our first-class home inspection consultants.
They have the knowledge on what buyers want from a property and what you should offer as a seller. Providing the most affordable home inspection cost Colorado Springs has with a 5-Year Roof Protection and 90-Day Sewer Line Warranty, among others, you get the best deal in seller's inspection.
Request an inspection quote today.